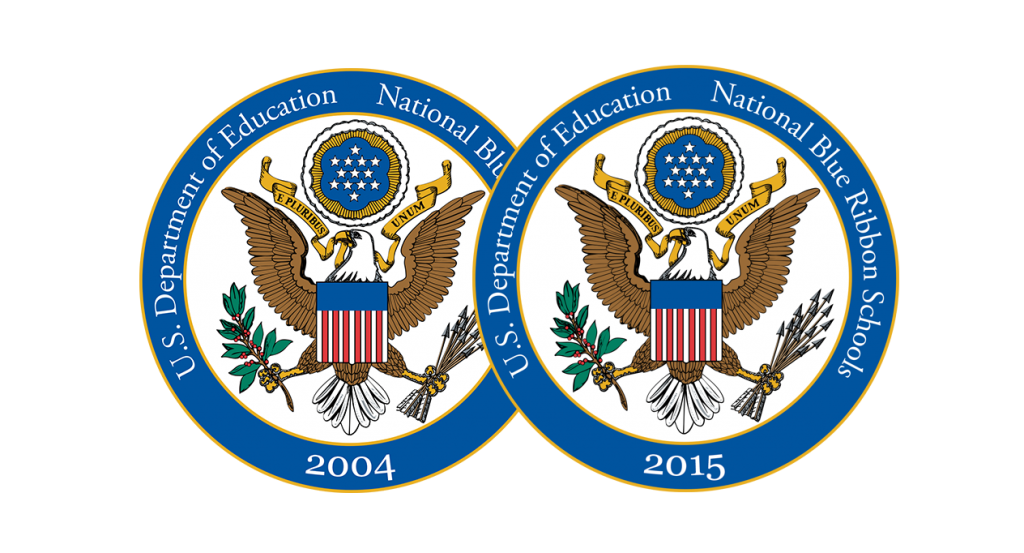 St. Margaret Mary School is a nationally recognized Blue Ribbon School of Excellence in 2004 and 2015.
Students consistently score above the Archdiocesan averages on all standardized tests.
Students experience a wealth of co-curricular activities such as the 2nd grade Poetry Bash, 4th grade Pioneer Day, and 6th grade Festival of Nations.
SMM supports arts education and provides students with ample opportunities to excel in the arts. Students enter visual arts contests, cantor in church, can join the band, sing in the audition choirs and participate in musicals each year.
SMM offers academic support through our Learning Coordinator, Reading Lab and after school tutoring programs.
SMM employs a full-time counselor to support the students' emotional well-being.
SMM students serve the community in multiple ways through service hours and fundraising each year.
Full-time classroom assistants work alongside the teachers in grades K-3.
Teachers offer a variety of after school enrichment opportunities each year such as Arts and Crafts, Math Mania and Chess Club.
SMM contracts with Miller Transportation for bus service and the Northeast YMCA for after school care.
Students earn championships each year in both academic and athletic competitions. Our teams compete annually in 6th Grade Showcase, Quick Recall, Governor's Cup, the 4H Speech Competition, KYA, and all CSAA sports.
Students receive sacramental instruction in grades 2 and 8 and religious instruction daily. They attend mass weekly; participating in the mass as lectors, cantors and gift bearers.
[wp-video-popup vimeo="1″ video="https://vimeo.com/335464817″]