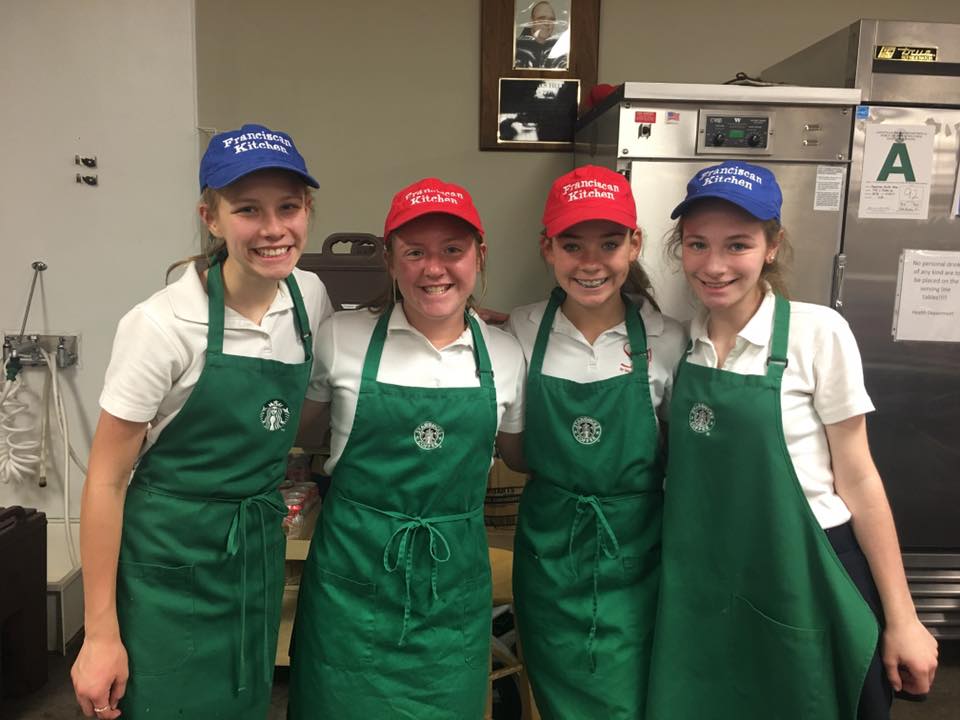 For I was hungry and you gave me something to eat

,
This volunteer opportunity is on hold at this time due to Covid restrictions.
We are pleased to announce students in grades 6-8th at St. Margaret Mary have been offered the opportunity to participate in a service project at the Franciscan Kitchen (formerly known as the Franciscan Shelter House) in downtown Louisville. Volunteers will be taking three students each Tuesday (that school is in session) to serve food to the urban poor and homeless and do basic clean-up. The students will leave SMM at 9:45a.m. and return around 1:15p.m.
We feel this is a wonderful opportunity to help our young people put their faith into action by answering Jesus' call in Matthew 25: 31-36.