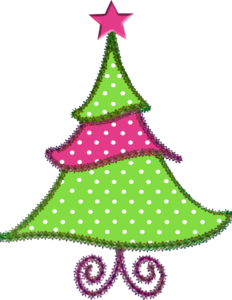 SMM's Holiday Boutique
THE BEST WAY TO KICK OFF THE HOLIDAY SEASON
You are invited to participate in ST. MARGARET MARY'S 31st ANNUAL HOLIDAY BOUTIQUE on Saturday, November 5, 2022. The show will run from 9 until 2 and will be held in our two adjoining gyms. All proceeds from the Boutique will benefit our outreach programs that provide assistance to those in need in our community.
VOLUNTEERS NEEDED!
Volunteer Opportunities:
Donate baked goods; drop off on Friday
Friday, Nov. 4 – help is needed setting up

This is an excellent opportunity if you have any students looking for service hours.

To sign up to volunteer, click 

here

.
BOOTH RENTAL INFO:
There are 70 booth spaces available. All booths are 8′ deep X 10′ wide. The fee for each space, with chairs provided, is $65.00. You may bring your own table or rent an 8' table for $5.00. More than one booth space may be purchased. As a participating exhibitor, you are expected to stay open for the entire show. Food and drinks will be available for purchase the day of the Boutique for lunch.
St. Margaret Mary also offers extensive advertising for the Boutique through various media outlets, including Facebook, and will be showcasing different vendors leading up to the Boutique for those vendors who submit photos. Please indicate when you submit your application if you would like to be contacted by our Publication & Signage Coordinator.
Please review the map of booth spaces to determine if there is a specific location you would prefer. If you have participated in prior Boutiques and would like the same booth space or have a special booth space request honored, please respond as soon as possible. Special requests will be handled on a first-come basis.
ALL ITEMS OFFERED FOR SALE BY A VENDOR MUST BE HOMEMADE, NOT MASS-PRODUCED, AND MUST CONTAIN SOME LEVEL OF INDIVIDUAL CRAFTSMANSHIP.
NO FOOD ITEMS MAY BE OFFERED FOR CONSUMPTION ON THE PREMISES. ANY FOOD ITEMS OFFERED FOR PURCHASE MUST BE IN SEALED PACKAGING.
Vendor Applications
We are offering 2 options for submitting your application this year!
Option 1 (preferred): Submit your application and pay your registration fees online here. **Because all proceeds go directly to charities, we would request that application fees be paid using the electronic check payment method if possible, but credit cards are accepted too.
Option 2: Complete the paper application and mail it with your check made payable to ST. MARGARET MARY.
All payments are non-refundable. Applications received late will be assessed a $10 late fee in addition to the booth and table fees stated above. Booth space assignments will be emailed to all vendors.
We look forward to hearing from you and hope to see you on November 5th!
Sincerely,
Margaret Ivie, Project Lead
St. Margaret Mary's Holiday Boutique
stmmholidayboutique@gmail.com