Youth & Young Adult Ministry
Welcome to St. Margaret Mary Youth & Young Adult Ministry Program!  We offer Youth & Young Adult events that are a combination of Spiritual, Service, and Social events which contain the eight key components of Catholic Youth Ministry; advocacy, catechists, community life, evangelization, justice & service, leadership development, pastoral care, and prayer & worship. Our hope is to keep our young people connected to their faith and to our parish.
Information on events can be found on our website, various social media platforms, and in the bulletin. Additionally, we utilize a Flocknote group for sending out emails as well.
Facebook Page: https://www.facebook.com/STMMYYA
Facebook Parent Group: https://www.facebook.com/groups/smmyouthministry
Instagram: https://www.instagram.com/stmmyya/
TikTok: https://www.tiktok.com/@stmmyya
STMM YYA Flocknote Group: https://stmmcc.flocknote.com/STMMYYAMinistry
As always, we appreciate parents helping with youth events when they are able to lend a helping hand. In order to keep youth ministry on such an active schedule many adults are needed!
If you have any questions, please reach out to Emileigh Ledgerwood by calling the Parish Office or by email at eledgerwood@stmm.org.
Donuts of Destiny is a faith-sharing group for 7th and 8th graders. Join our Youth & Young Adult Coordinator, every…
Get Involved

St. Margaret Mary is proud to sponsor Troop 306 which is part of the Lincoln Heritage Council and has over…
Get Involved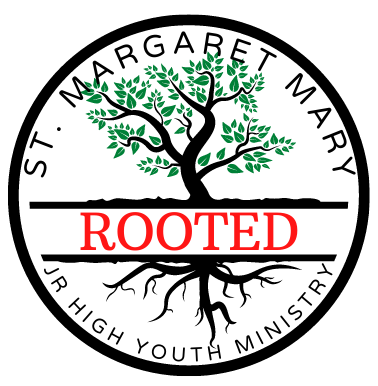 Welcome to all young people in grades 7-8th and their families of St. Margaret Mary and the Archdiocese of Louisville.…
Get Involved

St. Margaret Mary is proud to sponsor Troop 306 which is part of the Lincoln Heritage Council and has over…
Get Involved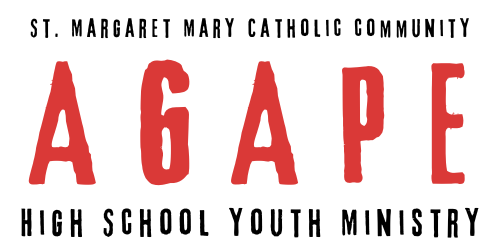 Welcome to all young people in grades 9-12th and their families of St. Margaret Mary and the Archdiocese of Louisville.…
Get Involved

All young adults of St. Margaret Mary Catholic Community and friends (ages 18-40) are invited to join us and be…
Get Involved