The Catholic Education Foundation, the Archdiocese of Louisville and their funding partners are helping more families than ever who cannot afford the full cost of educating their children in a Catholic elementary school. The Catholic Education Foundation works with a third-party evaluation company called the FACTS Management Company who collects all necessary financial information for your family, analyze it, and provide a financial evaluation to ensure families receive a fair evaluation for tuition assistance. The FACTS Management company can assist you with any questions you have about filling out your application. They can be contacted at 1-866-315-9262.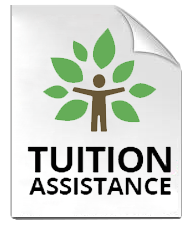 Things you will need..

Application Submission (Online only)

For assistance in filling out the online tuition assistance application please contact FACTS via their help line: 1-866-315-9262
2021 Federal tax-return
2021 W-2's 

Reminder: You must apply for tuition assistance each year
WHO IS ELIGIBLE?
All families with one or more children enrolled in or applying to a Catholic elementary school in the Archdiocese of Louisville.
WHEN DO I APPLY?
New Earlier Dates – Tuition Assistance applications should be submitted between October 15, 2022 and November 30, 2022.
HOW DO I APPLY?
A single form, the FACTS management application, will be used for all forms of Catholic elementary school tuition assistance. The online application is available on our website at www.ceflou.org
When submitting your application, you must submit your 2021 federal income tax return and 2021 W-2 information.
DO I APPLY EVERY YEAR?
Yes, you must apply for tuition assistance each year.
WHEN WILL I KNOW IF I HAVE BEEN GRANTED TUITION ASSISTANCE?
New Earlier Date – Tuition assistance award notifications will be issued to families no later than March 1, 2023.
ADDITIONAL INFORMATION
Completed applications received by November 30, 2022 will participate in the initial grant awards. A smaller amount of tuition assistance will be available for forms submitted after that date.
Complete only one FACTS application for your family, including all students in the family (elementary and high school) on the same form. FACTS will send a need evaluation to all funding sources for which each family could qualify as well as the schools you have listed on the form.
WHAT IF I HAVE QUESTIONS?
We would be happy to assist you. Please call the FACTS parent help line at 1-866-315-9262 or visit us online at www.ceflou.org.
Click Here to learn more about tuition Assistance.
For assistance in filling out the online tuition assistance application
please contact FACTS via their help line:

1-866-315-9262