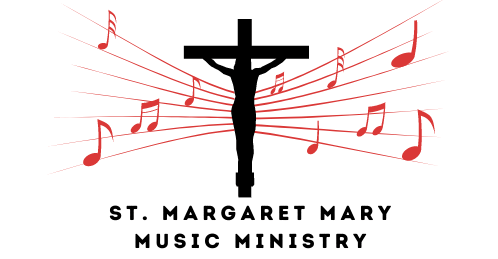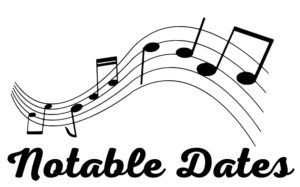 Solemnity of All Saints Nov 1 (8:15am/12pm/7pm)
The Commemoration of All the Faithful Departed (All Souls') Nov 2 (8:15am/12pm/7pm)
Blessing of Musicians Nov 19/20 @ All Masses
Thanksgiving Mass & Blessing of Bread Nov 24th @ 9am
1st Sunday of Advent Nov 26/27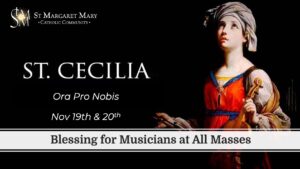 Musician's Blessing
All musicians will receive a special blessing at all Masses November 19th & 20th
Betty Renfro
Jennifer Spalding
Bernie Roke's family in Florida
Brenda Gardner's Husband, Dick 
St. Margaret Mary, pray for us. 
St. Cecilia, pray for us. 
St. Hildegard, pray for us. 
All Holy Men and Women, pray for us.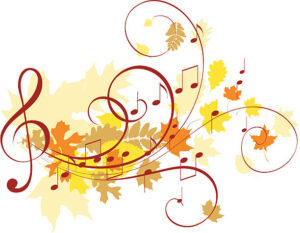 Monthly Prayer 
Creator God, You hear us, our words in prayer, our silent thoughts and pleas and each note or melody we sing and play. May our praises connect with heaven and unite our hearts with the sound of eternity. Lord, may the gifts of our voices and melodies of our instruments move with the work of your Holy Spirit. May we bring light into dark places, restore hope and vision to all who are oppressed, and well-being and health to all those who suffer. Lord, we give you our worship. May it be a platform for you, Father God, to touch our lives afresh and build your church. Amen.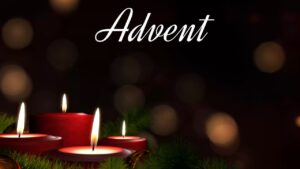 New Mass Setting for Advent
As we prepare for Advent we will be learning a new Mass setting based on the familiar and beloved Advent tune, Veni Emmanuel (O Come, Emmanuel). Click here to access recordings.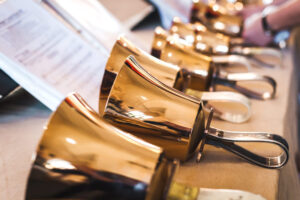 HANDBELLS MASSES
Resonare (Youth) – December 4th @ 12pm & 5pm
Adults – December 10th @ 5pm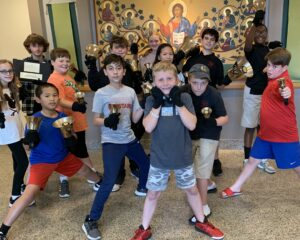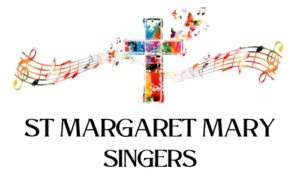 SMM Singers Masses
Nov 1 @ 7pm – Solemnity of All Saints
Nov 2 @ 7pm – All Souls' Mass of Remembrance
Nov 20 @ 8am & 10am – Christ the King
Nov 27 @ 10am – 1st Sunday of Advent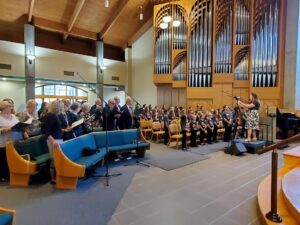 On October 23rd, SMM Singers & SuperNOVA joined together to lead the music for Mass at 10am. It was a full church and beautiful Liturgy!
Click here for a YouTube Playlist of music featuring music by the SMM Singers & SuperNOVA choirs combined 10/23/22 @ 10am.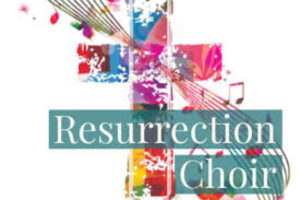 To join the Resurrection Choir email list, contact Dr. Holly
hsmith@stmm.org 
Musicians who sing or accompany music during the funeral Mass. I can't tell you how many times families have thanked me for the choir being present (even if only three of our choir members could attend! Your voice of support matters and sung prayers are needed during the liturgy).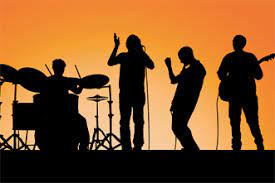 Weekend Mass Ensemble Masses: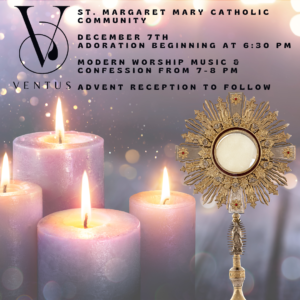 Modern Music Ensemble
VENTUS
December 7th
Adoration begins @ 6:30pm
Confession & Advent Music begins @ 7pm
Benediction @ 8pm
Fellowship to follow in Hospitality Room

Did you know that we're in a national 3-year Eucharistic Revival? The National Eucharistic Revival is the joyful, expectant, grassroots response of the entire Catholic Church in the United States to the divine invitation of re-centering our lives on the Real Presence of the Eucharist. This three-year initiative aims to inspire, educate, and unite. In a world where not many people know Jesus intimately, the revival is meant to show everyone what wonders the True Presence of Jesus can do to heal the soul. Jesus needs each one of us to be his hands and feet throughout this Eucharistic Revival. One way that you can participate is by attending Eucharistic Adoration. 

NEW PSALMS
 As we enter into in November we will begin programming a blend of Psalm arrangements from different composers. Please check the music schedule carefully since everything will not come from The Lyric Psalter collection anymore. 
CHRISTMAS CAROLING
Join us for one or both of our upcoming opportunities to sing Christmas Carols for our Parish Community this December.
CHRISTMAS MUSIC PROGRAM
Make and bring your favorite Christmas Cookie recipe to share for our Hot Cocoa and Cookie reception to follow the Christmas Music Program.
Click here to signup to help with the reception

CHRISTMAS CHOIR
Do you love to sing, but maybe don't want to sing with the choir every week? Join us for our Christmas Choir with rehearsals starting November 15. We will work on preparing music for Christmas Eve Midnight Mass and for a special musical prelude program beginning at 11:30pm on Christmas Eve. We will also present our music with SuperNOVA for a special music program on December 20th at 7pm. Contact Dr. Holly Smith to RSVP or for more information hsmith@stmm.org

For more information or to join the music ministry at St Margaret Mary, please contact Dr. Holly Smith hsmith@stmm.org